elder-law-banner
You've arrived here for a reason.
You've arrived here for a reason.
A Will or Trust is being contested... Or one
needs created...
Need assistance with who is taking care of Elderly loved one...
Concerned with an injury or the care an Elderly loved one is receiving...
WILL AND TRUST ADVOCACY MATTERS
Involved in a dispute over a will? We provide legal assistance in contested wills and trusts to ensure your loved ones wishes are honored.
GUARDIANSHIPS & CONSERVATORSHIPS
Whether you are the guardian or not and have a dispute over the care of an elderly loved one, we provide expert guidance.
We provide drafting of wills and trust with the focus on your specific needs, as well as amendments to existing documents. We also provide medical and financial powers of attorney papers. 
Elder Abuse and Personal Injury
If you have a situation an elderly loved one is being neglected, bedsores, fell, etc — or have a question about wrongful death. We handle all types of abuse and injury on elders.
For: will and trust contests, estate and trust administration cases, wealth transfer disputes, conflicts regarding fiduciary liability and responsibility, and contested protective proceedings
We take on the tough and complex will, trust and probate cases. When mother has passed on and the family is fighting over her will or trust. When grandpa needs help with his finances (Conservatorship, Financial Power of Attorney) or his health care decisions and living conditions (Guardianship, Medical Power of Attorney), we can help. We look for solutions, and moving the matter ahead. But we are not afraid to take on the tough fight. We are persistent, diligent, and brilliant.
"Discourage litigation.  Persuade your neighbors to compromise whenever you can.  Point out to them how the nominal winner is often the real loser — in fees, expenses and waste of time.  As a peacemaker, the lawyer has superior opportunity of being a good man."
–Abraham Lincoln (1850)
The Meyer Elder Law Firm specializes in representing elders and at-risk adults in highly contested trust, probate, guardianship and abuse and neglect actions throughout Colorado. As an elder law attorney we are known for our aggressive and successful litigation of elder abuse claims, trust contests, will contests, financial exploitation and all related civil and probate matters in Denver, Boulder, & Vail. We offer free case evaluations. Referrals and co-counsel situations are always appreciated.
Our Personal Injury Services
At The Meyer Elder Law Firm, attorney Rhett Meyer has over 27 years of experience handling the toughest of personal injury cases. In his career, he has handled cases involving the following accident injuries: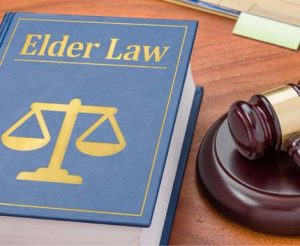 A well crafted personal injury case is based on close examination of facts. We frequently work with outside resources such as accident reconstructionists and engineers to add credibility to our cases. We explore a variety of options as we work to maximize our services to our clients.
A personal injury can have emotional as well as financial costs. Aside from the trauma of an injury, victims are often left with large medical bills and rehabilitative costs. In crafting a case, not only do we account for current medical expenses but also the projected future expenses, loss of income and lost earning potential. Recovering maximum compensation for injured clients is our goal.
Rhett is actively helping us recover mother's retirement money. She has the beginning of dementia and can't speak for herself and was taken advantage of. Rhett is an excellent advocate for the elderly. –
I needed a strong and knowledgeable legal advocate…Rhett helped me though a long and difficult financial abuse case when no one else would.
Rhett has helped me with a lot of different legal matters over the years, including a financial scam in Colorado that threatened my retirement. His legal team is really conscientious and thorough. Rhett dealt with many cultural issues in my case with ease and grace. I am glad I chose him to represent me.
I can't begin to thank you enough for all of your help, your prompt responses to my requests … and for the peace of mind I have about this now. It means more than you can know.
Rhett helped me in a difficult situation; he is true, diligent; he and his staff were kind. We had a very positive outcome on my medical bills and success in accomplishing our goal. Rhett is the best!
RHETT MEYER REPRESENTED ME IN AN INCREDIBLY COMPLEX AND EMOTIONALLY DIFFICULT PROBATE CASE. NOT ONLY WAS RHETT'S LEGAL WORK EXEMPLARY, HIS HONESTY AND DECENCY MADE THE PROCESS TOLERABLE AND UNDERSTANDABLE AT EVERY POINT. HE IS BOTH AN EXCELLENT ATTORNEY AND THAT RAREST OF THINGS, A FINE HUMAN BEING.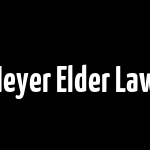 At the beginning of the COVID-19 pandemic, nursing homes across the United States saw just how quickly the virus could…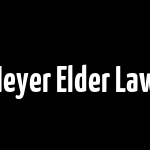 What Factors Lead to Abandonment in Nursing Homes Nursing home abandonment occurs when a facility fails to provide the required…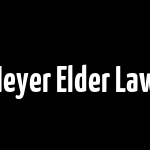 Fall injuries in nursing homes are the most common cause of head injury among nursing home residents. Elderly residents may…
Best & Worst Nursing Homes in Colorado
The United States Department of Health and Human Services rates Medicare- and Medicaid-certified nursing homes on a Five-Star Quality Rating system.